作者
ott (寶貝)
標題
 Collapse of exchange spells trouble for bitcoin
時間
2014年03月02日 Sun. AM 04:41:36
---
http://journaltimes.com/business/tec...aa-5791-b03a-635129416dd2.html
Bitcoin trader Kolin Burges, right, of London and American Aaron (only his first name was given) hold protest signs as they conduct a sit-in in front of the office tower housing Mt. Gox in Tokyo Tuesday, Feb. 25, 2014. The website of major Bitcoin exchange Mt. Gox is offline Tuesday amid reports it suffered a debilitating theft, a new setback for efforts to gain legitimacy for the virtual currency. The URL of Tokyo-based Mt. Gox was returning a blank page. The disappearance of the site follows the resignation Sunday of Mt. Gox CEO Mark Karpeles from the board of the Bitcoin Foundation, a group seeking legitimacy for the currency. Burgess said he had picketed the building since Feb. 14 after flying in from London, hoping to get back $320,000 he has tied up with Mt Gox. (AP Photo/Kaori Hitomi)
February 25, 2014 4:10 pm • By RAPHAEL SATTER and YURIKO NAGANO
TOKYO (AP) — The sudden disappearance of one of the largest bitcoin exchanges only adds to the mystery and mistrust surrounding the virtual currency, which was just beginning to gain legitimacy beyond the technology enthusiasts and adventurous investors who created it.
Prominent bitcoin supporters said the apparent collapse of the Tokyo-based Mt. Gox exchange was an isolated case of mismanagement that will weed out "bad actors." But the setback raised serious questions about bitcoin's tenuous status and even more tenuous future. At least one supporter said the blow could be fatal to bitcoin's quest for acceptance by the public.
A coalition of virtual currency companies said Mt. Gox went under after secretly racking up catastrophic losses. The exchange had imposed a ban on withdrawals earlier this month.
By Tuesday, its website returned only a blank page. The collapse followed the resignation Sunday of CEO Mark Karpeles from the board of the Bitcoin Foundation, a group seeking wider use of the exotic currency.
San Francisco-based wallet service Coinbase and Chinese exchange BTC China sought to shore up confidence in the currency by saying the Mt. Gox's situation was isolated and the result of abusing users' trust. They offered no details.
"As with any new industry, there are certain bad actors that need to be weeded out, and that is what we are seeing today," the statement said.
Since its creation in 2009, bitcoin has become popular among tech enthusiasts, libertarians and risk-seeking investors because it allows people to make one-to-one transactions, buy goods and services and exchange money across borders without involving banks, credit card issuers or other third parties. Criminals like bitcoin for the same reasons.
For various technical reasons, it's hard to know just how many people worldwide own bitcoins, but the currency attracted outsize media attention and the fascination of millions as an increasing number of large retailers such as Overstock.com began to accept it.
Speculative investors have jumped into the bitcoin fray, too, sending the currency's value fluctuating wildly in recent months. In December, the value of a single bitcoin hit an all-time high of $1,200. In the aftermath of the Mt. Gox collapse Tuesday, one bitcoin stood at around $470.
Central banks across the globe have been hesitant to recognize bitcoin as a form of money, and Tuesday's vanishing act isn't helping.
Mt. Gox "reminds us of the downside of decentralized, unregulated currencies," said Campbell Harvey, a professor at the Duke University Fuqua School of Business who specializes in financial markets and global risk management. "There is no Federal Reserve or IMF to come to the rescue. There is no deposit insurance."
However, Campbell said, Mt. Gox's disappearance "doesn't mean the end of the road" for bitcoin and other virtual currencies.
The collapse "might represent the end of the 'wild west,' where anyone can set up shop and deal in crypto-currencies," he said. But "increasingly sophisticated investors" are funding serious ventures that will "raise both quality and confidence."
<! hr size=4 color=00ff00 [ center][ img] [ /img] [ /center]>
<! hr size=4 color=0000ff>
<! /div>
<! this is comment >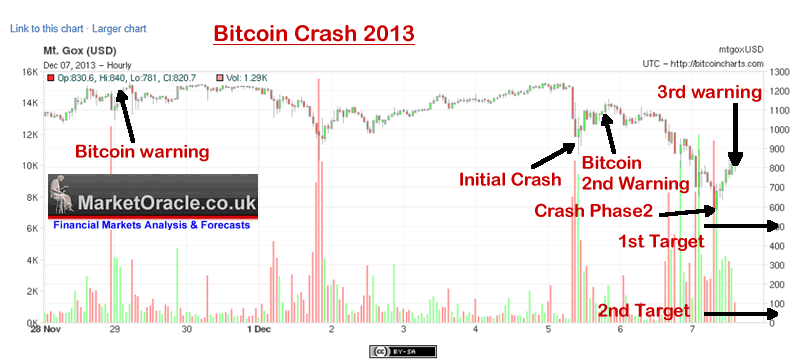 ※ 編輯: ott 時間: 2014-03-02 04:47:17
※ 看板:
ott
 文章推薦值: 0 目前人氣: 0 累積人氣: 45 
x)推文
r)回覆
e)編輯 d)刪除
M)不收藏
^x)轉錄
同主題:
=)首篇
[)上篇
])下篇